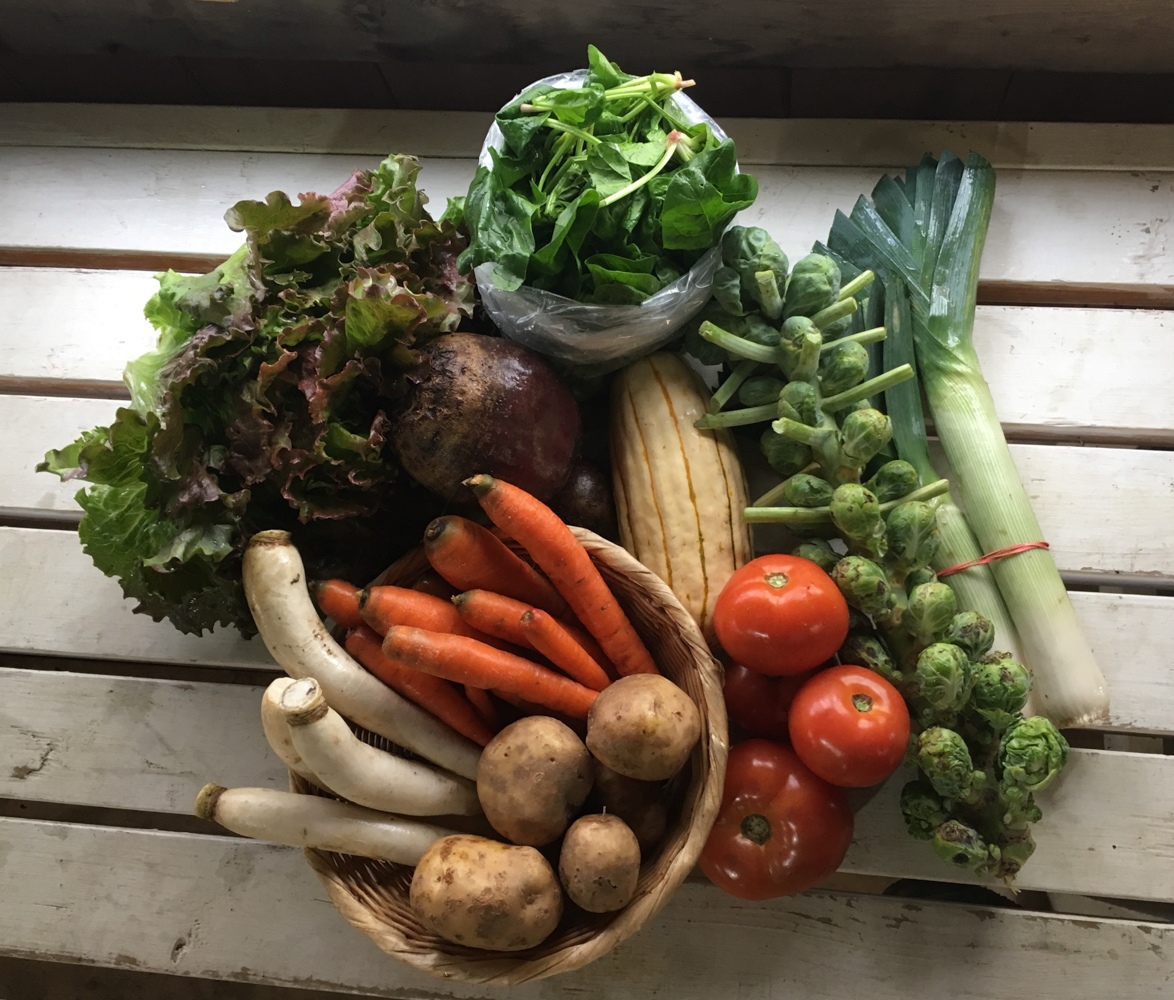 We deliver CSA shares to multiple pick-up sites in the Syracuse and Utica areas on Tuesdays and Thursdays. Standard size boxed CSA shares typically have 8-11 vegetables each week and are designed to feed 2-3 adults for the week. Small boxes are half the size of a standard share, sized for a single person or a family that uses fewer vegetables. We harvest produce within a day of delivery, so your vegetables will always be fresh and high-quality!
Members with delivered shares can customize their box using our online system!  Each week we design a great box with a lot of variety that emphasizes the most popular crops, so even if you choose not to customize, you will get a nice mix of vegetables.
Access to pick-your-own crops are included in the delivered box share membership. All CSA members are encouraged to visit the farm and enjoy the bounty of PYO crops!
If you can't pick up your box, you may arrange to pick it up another week (must be arranged at least 2 days in advance), invite a friend to pick up, or ask us to donate your share to a food pantry.