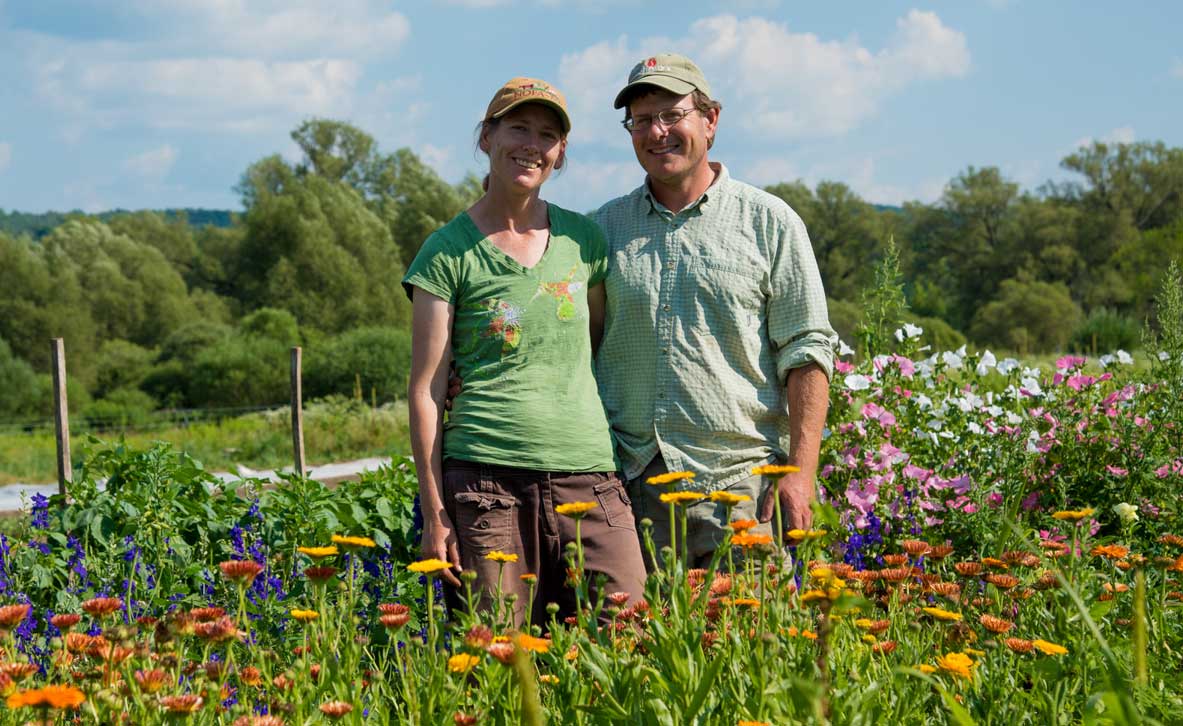 Wendy and Asher Burkhart-Spiegel and their daughters Klara and Astrid are happy to be in Central New York, operating a farm that is open to the community and helping to increase availability of fresh, local, sustainably grown produce in the region.  Wendy and Asher were the farm managers at the Poughkeepsie Farm Project from 2003-2012.  Before that, they managed a CSA in Madbury, NH for two growing seasons while finishing their degrees in Environmental Conservation at the University of New Hampshire.  Wendy and Asher purchased Common Thread Farm in 2012 from Chris Babis and Amy Brown, who established Common Thread Community Farm in 2008.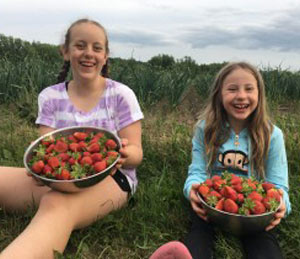 Wendy grew up on a dairy farm in New Hampshire and has farmed and gardened in a variety of settings, including a pick-your-own strawberry farm, a garden center, pecan orchards in Georgia, a homestead in Maine, a public flower garden, a 10 acre organic vegetable farm, and in the gardens of herbalist mentors.  Asher grew up in suburban Philadelphia and was pursuing a sociology degree when the organic garden at the community where he was completing a civil rights related internship caught his attention.  He has worked on farms ever since, primarily in vegetable production although he has tried his hand at pruning apples, milking cows, and university based agricultural research.
Klara helps on the farm at CSA distribution as well as in the wash and pack.  She will be a sophomore in high school and loves to play clarinet and saxophone, dance and spend time with friends.  Astrid also helps out sometimes on the farm in greenhouse or the fields.  She will be in seventh grade and loves piano, singing, reading and chatting with friends.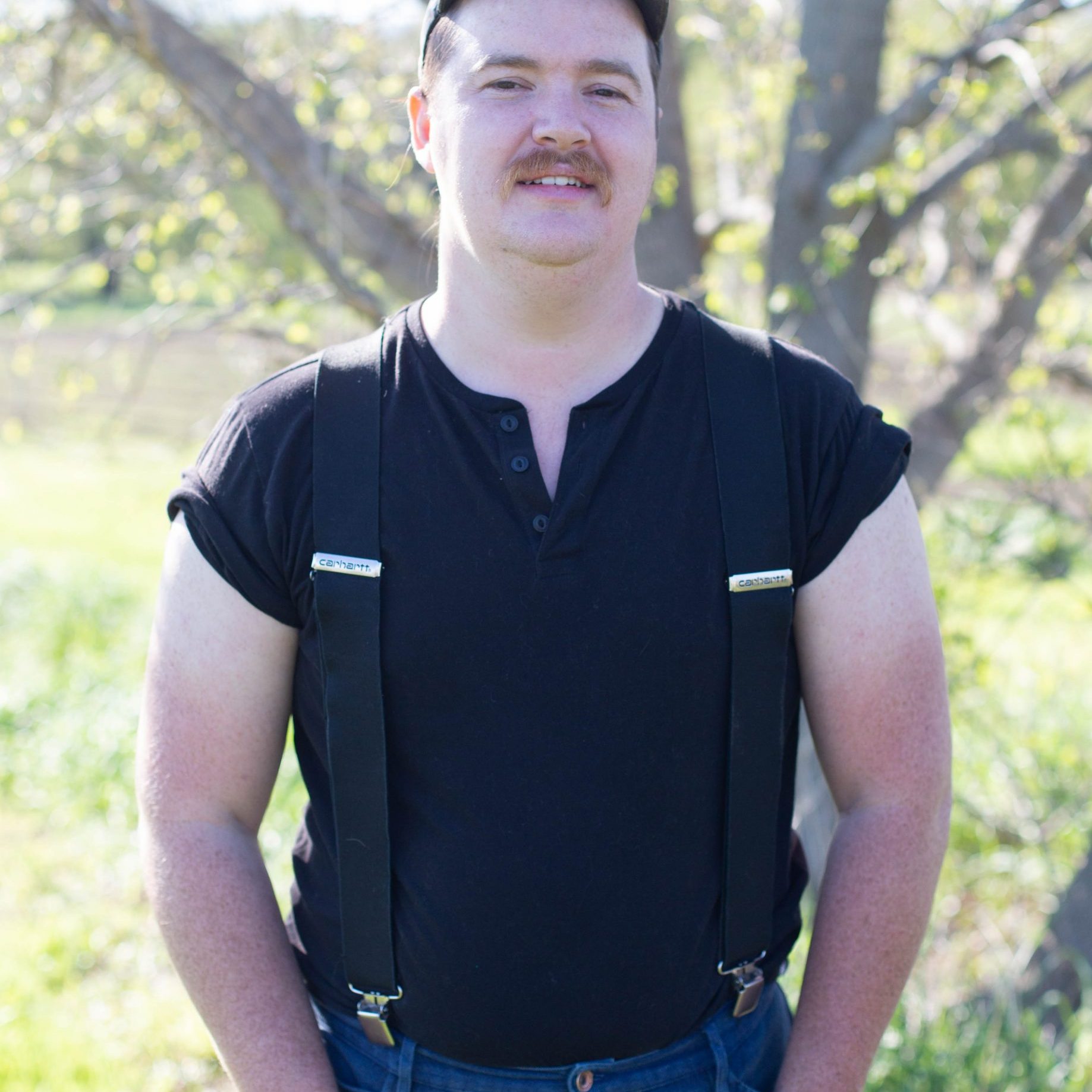 Packard Haynes
Packard Haynes is a crew leader at the farm. He has been here for several years and is hoping to reconnect with his family's history in agriculture. He is a graduate from Morrisville State College with a Bachelor's in Science, Technology, and Society studies. His interest in social and environmental justice brought him here to Common Thread Farm to build a deeper relationship with his community by providing wholesome produce and contributing to an educational space for aspiring farmers. He is dedicated to making produce affordable and accessible, maintaining and caring for the land and local ecosystems, and using his knowledge of food production to aid in the deconstruction of Capitalism.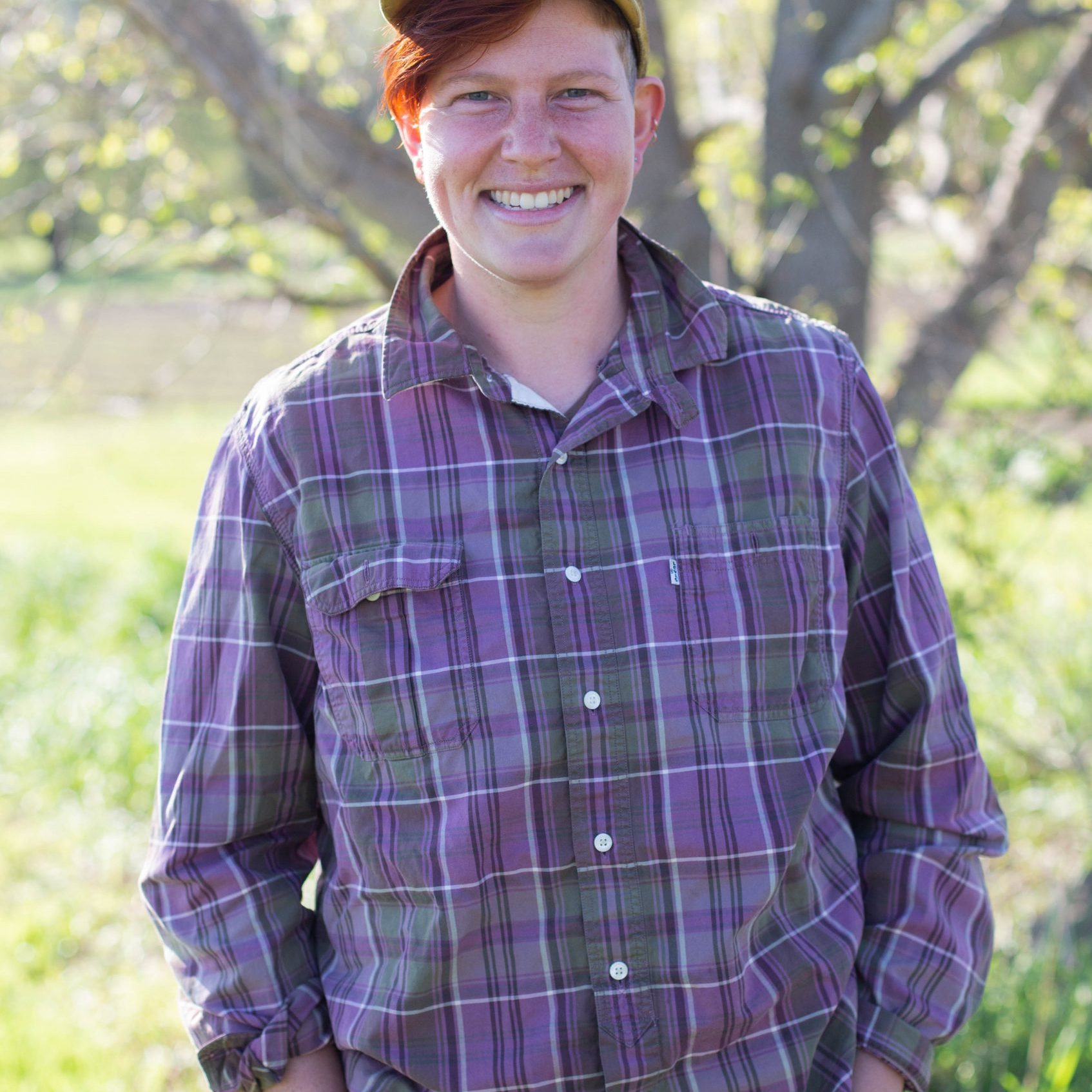 Jae Friedman
Jae Friedman is in her third season at Common Thread and is excited to continue the work of growing food and medicine in Madison County. Working in sustainable farming since 2014, Jae believes in the work of feeding our communities, cultivating justice in our food system, as well as (re)connecting land work with queerness and Jewish traditions. In the fall Jae is starting school for Massage Therapy.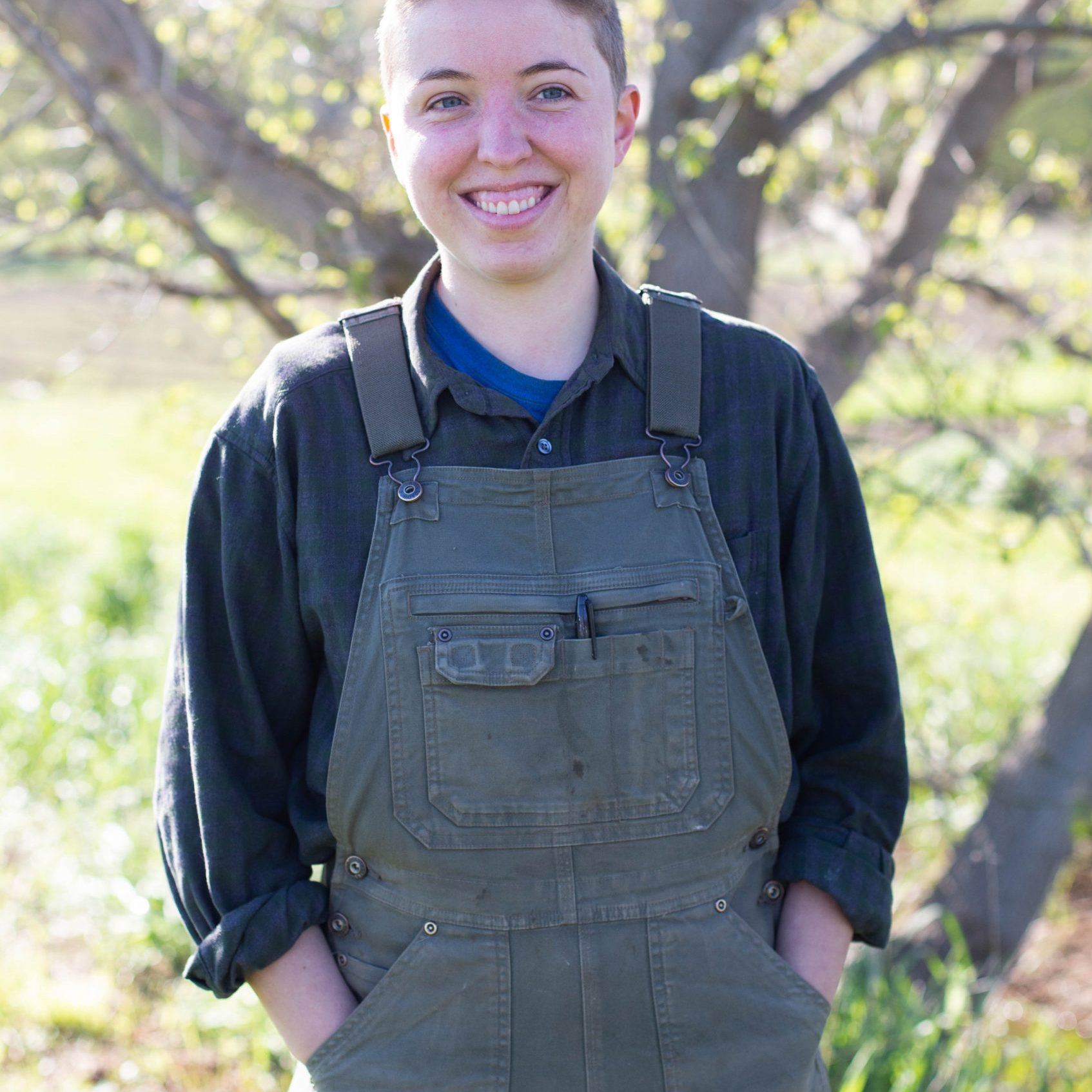 Haley Tietz
This is Haley Tietz's fourth season at Common Thread. Haley is excited to continue learning about sustainable agriculture and caring for the people and the land of Central New York. They find the work of farming meaningful in part because it is an opportunity to work towards a more just and sustainable food system. Outside of work Haley enjoys several forms of art, particularly collage. When they're not farming or making art, they can often be found baking bread or reading with a cat on their lap.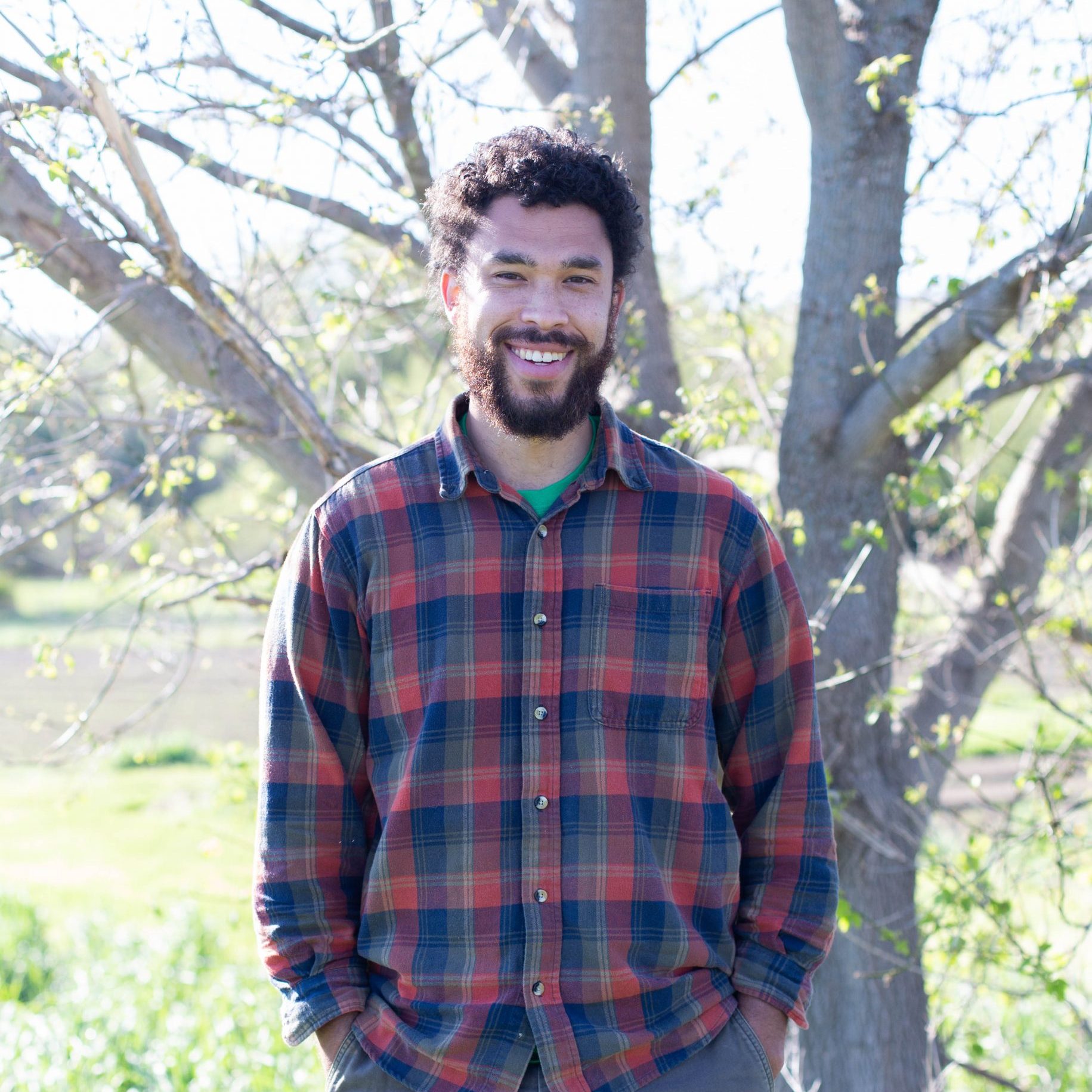 Charles Carrier
Charles Carrier first got interested in growing food after high school by working at community gardens in his home state of New Jersey. Since then Charles has been continually curious about the food system from the small backyard garden to the multinational food industry. He has worked on a number of farms in the Northeast and will forever continue to grow his knowledge in agriculture. Charles believes the subject of food can be an accessible yet powerful introduction to many of the critically important issues of our time, from social inequality to environmental degradation. He enjoys baking, stand-up comedy, and finding the best slice of pizza in town.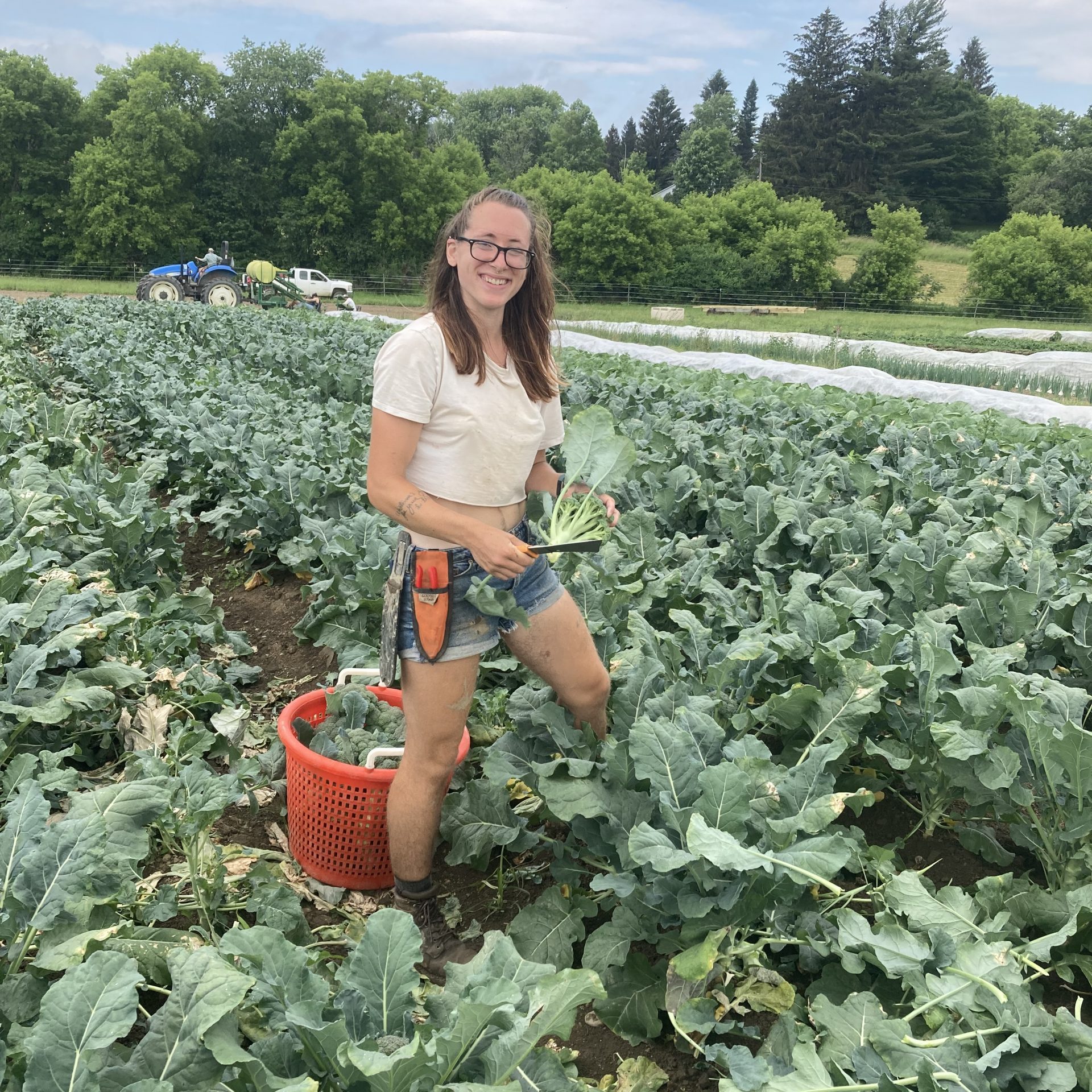 Avalon Zimlinghaus
Avalon is a recent college grad who worked on their college's livestock farm.  After graduation, they spent some time working in a bakery before moving to CNY to work at Common Thread where they hope to broaden their agriculture experience and learn more about the produce side of farming.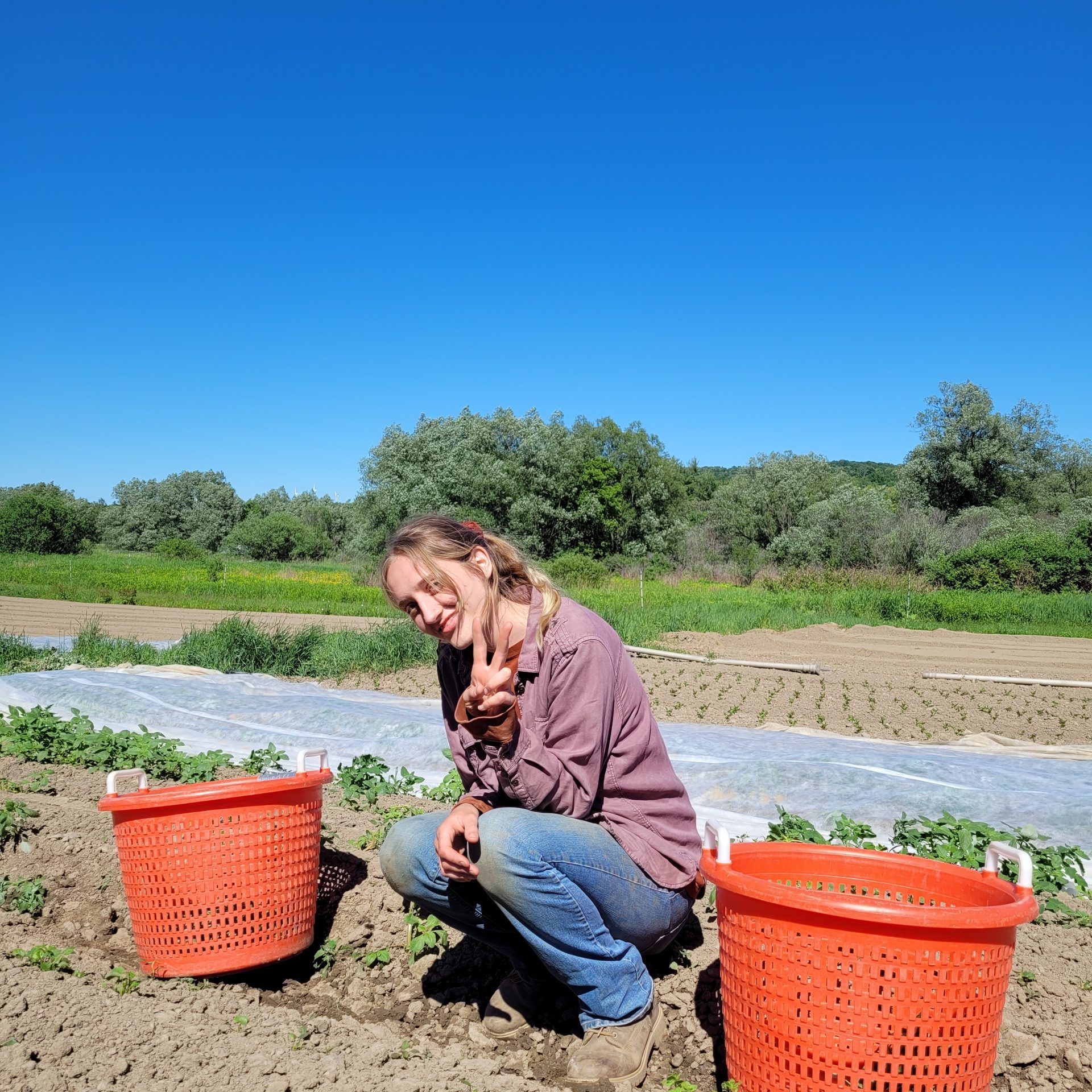 Ania Ksiezyc
This is Ania Ksiezyc's first year as an apprentice at Common Thread. She is looking forward to becoming more intimate with the life cycle of our food and the connection between farm to table. She graduated from Manchester University in Environmental Studies and Art with a minor in Peace Studies. She is hoping to take what she learns at Common Thread and implement it into future graduate research.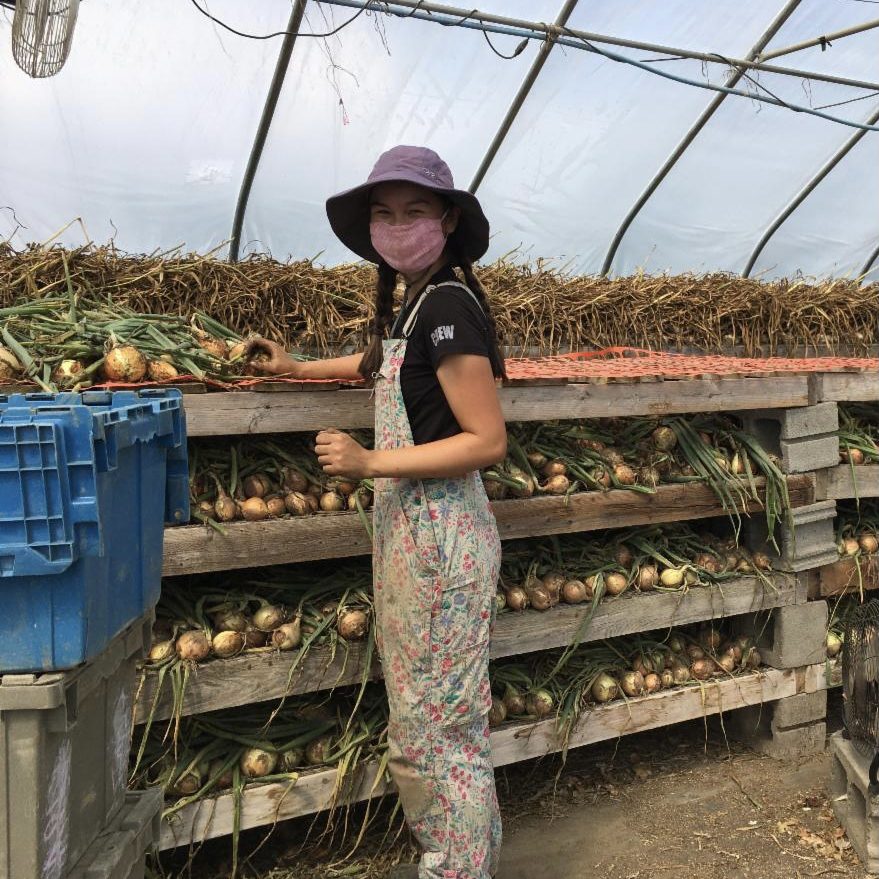 Lin Henke
Lin Henke is in her second season at Common Thread. As a Hamiltonian, she was raised running around the farm and Colgate's community garden. She's a rising junior at Georgetown University, studying theology and minoring in Chinese and Philosophy, and leading the Environmental Justice club in her free time. She is always super excited for the opportunity to get out of the classroom and get some hands on learning about farming and local food.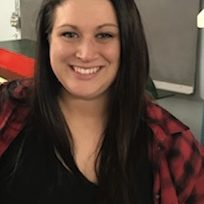 Megan Slater
Megan joined Common Thread as a bookkeeper in the Spring and has been enjoying getting to know more about the work we do on the farm. She has an MBA in Finance and Accounting from Utica College and loves bookkeeping and anything organizational. She works in the insurance industry. In her spare time, Megan is chasing after her son and spending time with him outside. They enjoy berry picking, apple picking, hay rides and all of the exciting adventures our area has to offer.  Megan and her family are huge animal lovers and have two Siamese cats who require a lot of love and attention.  Megan loves to cook and bake and experiment with new ingredients and recipes. She has a great appreciation for food and is trying to teach her young son about the importance of agriculture and farm fresh foods.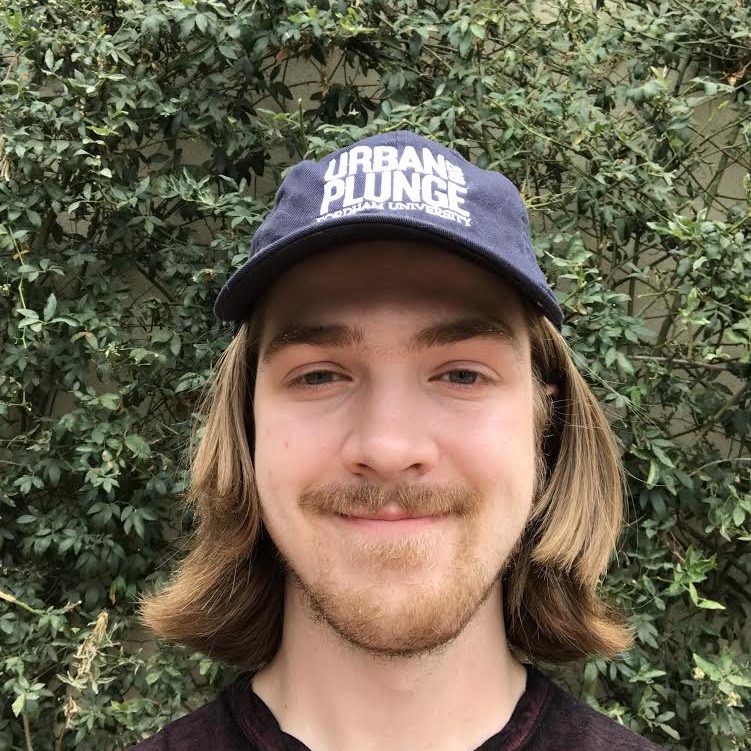 Nick Swensen
Nick Swensen is a rising Junior Theatre Major Fordham University at Lincoln Center. He's excited to work here to make new connections and learn all sorts of new things. Nick is just seeing wherever life seems to take him, and has yet to find one particular goal that strikes his interest, though he cares a lot about sustainability, things that live, and people in particular.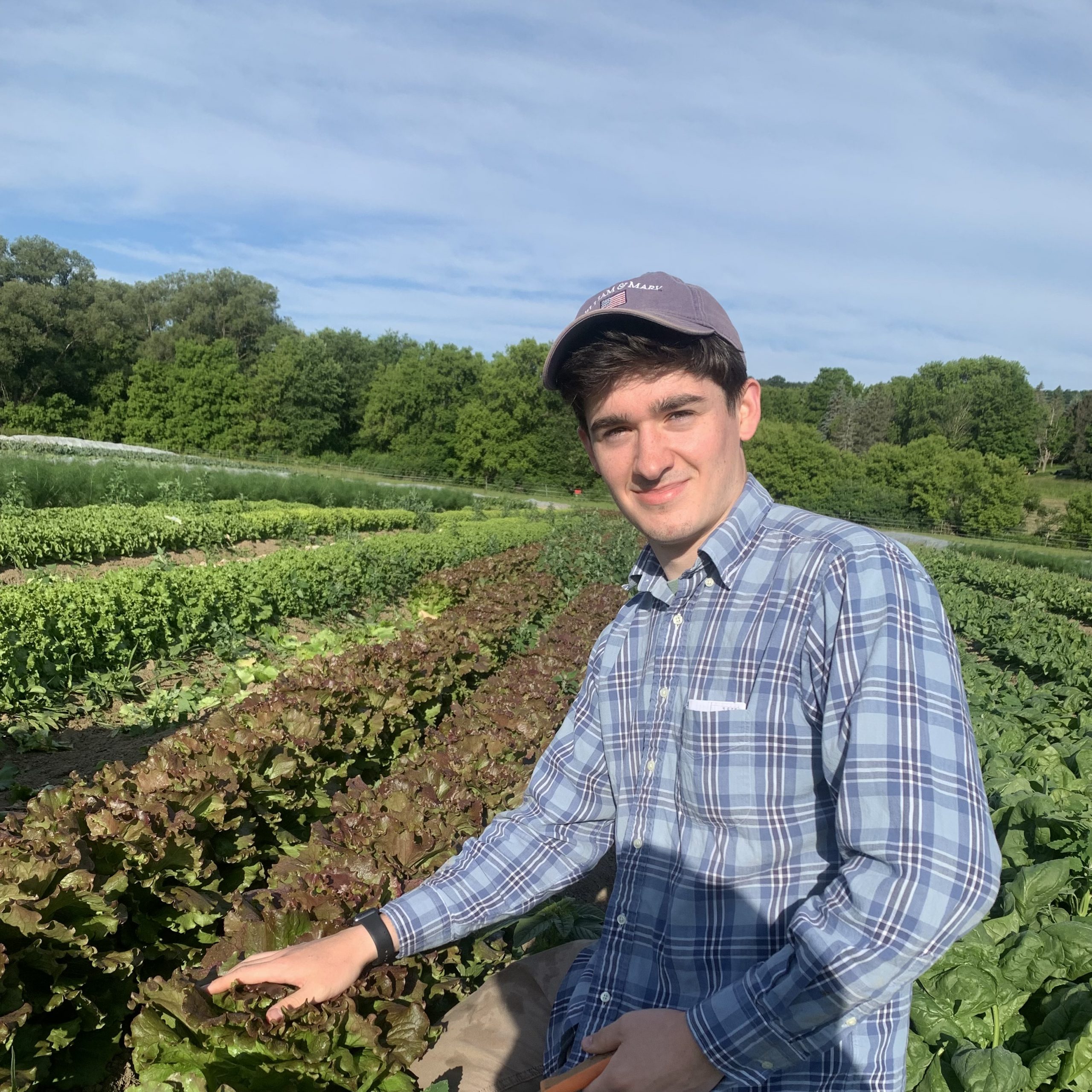 Ian Wilson
Ian Wilson recently joined the Common Thread team out of an interest in growing healthy foods, building community, and understanding sustainability. He has a passion for supporting the well being of people, and believes in community farming as an important method for making a better world. Ian is a rising sophomore and will be attending the University of St Andrews in Scotland for the next year of his journey. He is majoring in Classical Studies with a concentration in the history and archaeology of ancient Mediterranean cultures. He enjoys the outdoors, drawing, and painting, and always strives to learn more about the world around him.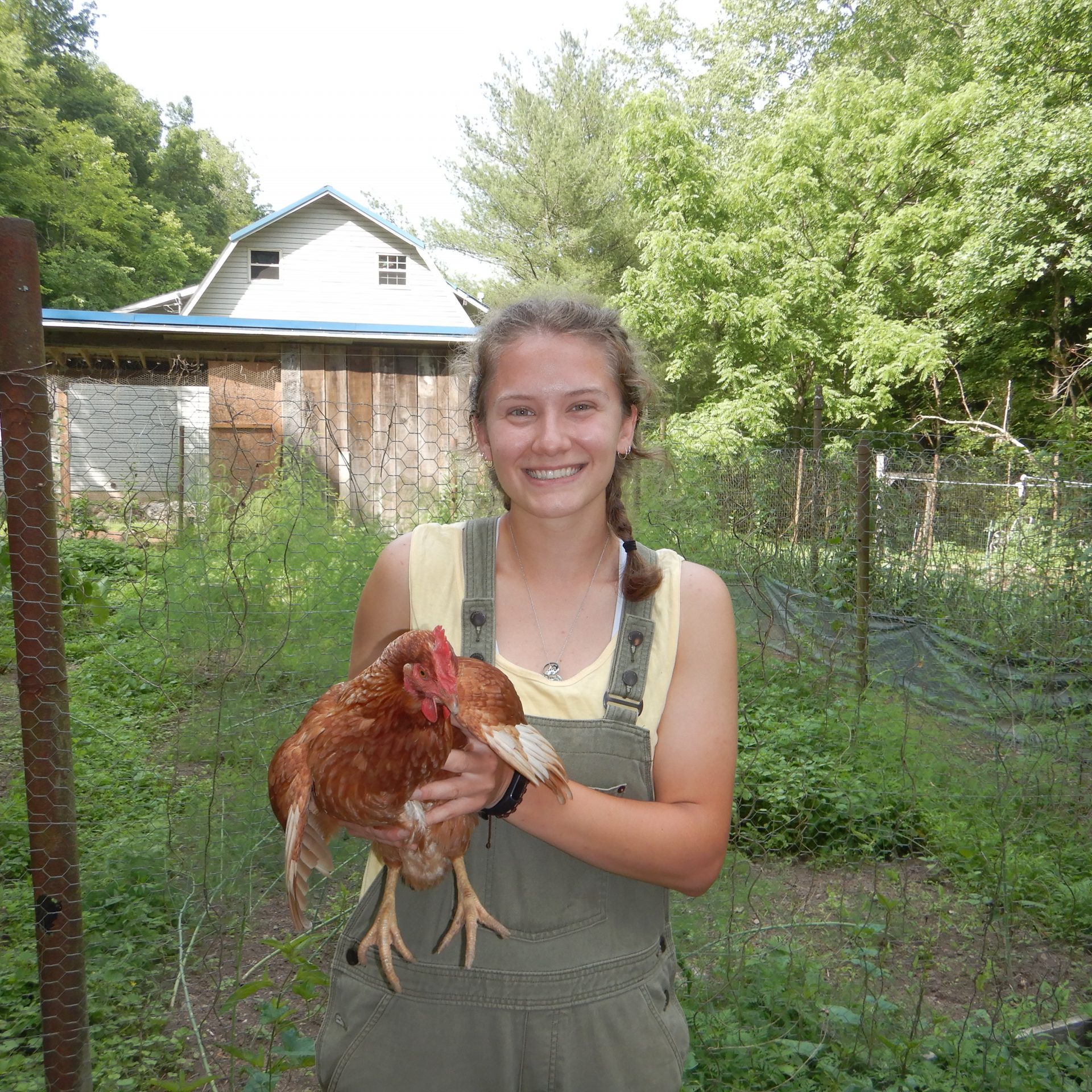 Ashley Bound
After spending part of her fall semester working at the farm, Ashley is excited to return to Common Thread for the summer! She is currently a rising senior at Colgate University pursuing a Bachelors in Environmental Studies and minoring in Psychology and Creative Writing. Her love for working with the Earth started when she was young, but spending the past three years volunteering with an intentional Catholic community in West Virginia has sparked her growing passions for sustainable consumption, land advocacy and responsible stewardship, and community relationships. Ashley is eager to once again be surrounded by all the farm's veggies and learn about everything they have to teach her!